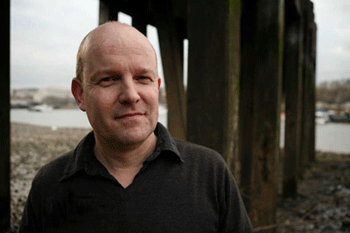 Andrew Simms is an author, analyst and campaigner.
His several books include The New Economics, Ecological Debt: Global Warming & the Wealth of Nations, Tescopoly: How One Shop Came Out on Top and Why it Matters, Do Good Lives Have to Cost the Earth? and most recently Cancel the Apocalypse: The New Path to prosperity.
Andrew contributes regularly to the Guardian and BBC, and co-founded the New Weather Institute. He is a research associate at the Centre for Global Political Economy, University of Sussex, a Fellow of nef (the New Economics Foundation) where he was also Policy Director for ten years and established its Climate Change, Energy and Interdependence Programme. He co-founded the Green New Deal group, the climate campaign onehundredmonths.org and devised Earth Overshoot Day.
A political economist and environmentalist, Andrew studied at the London School of Economics and has written widely on the political economy of both global and local economies, and is on the board of the Transition Network. He was the originator and co-ordinator of the influential Clone Town Britain campaign and led its work on the Great Transition. New Scientist magazine called him a 'master at joined up progressive thinking.'
Links